Epson EH-TW8000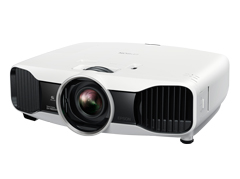 Home Theatre Projectors
Larger than Life 3D Capable Full HD Home Theatre Projector.
If you are interested in purchasing an Epson Projector please call 0800 377 664 to discuss your requirements or to find projector resellers in your area.
Distance CalculatorDownload
$4699 RRP inc GST
Enjoy the ultimate 3D cinematic experience at home. The EH-TW8000 brings the power of 3D right to your living room with 480Hz Active Shutter and Full HD, 1080p performance. Immerse yourself in eye-popping 3D adventures with 2,400 lumens colour/white light output and an astounding contrast ratio of up to 200,000:1. It's never been easier to entertain family and friends with the ultimate cinematic experience.
Key Features
200,000:1 High Contrast Ratio – Bright whites and deep blacks for stunning image quality
High Brightness 3D – Full HD, 480Hz active shutter technology allows you to enjoy thrilling 3D adventures in the comfort of your own home
2D – 3D Conversion – Easily transform 2D images to spectacular 3D
FineFrame™ Interpolation - Reduces flicker and frame to frame judder
Split Screen Feature – Project two images side-by-side, making sure you don't miss out on any of the action
High Contrast Ratio
Epson's UltraBlack™ technology provides deeper, darker blacks resulting in more vibrant and powerful images. Along with Epson's inorganic C2Fine D9 LCD panels, the EH-TW8000 delivers superb image quality and outstanding clarity.
High Brightness 3D
A major hurdle in all 3D is maintaining brightness. Epson has addressed this by using a 480Hz Active Shutter system rather than the traditional 240Hz System. Epson's 480Hz drive system minimizes the blackout time of 3D glasses. The less time the lenses are closed, the more light can come through, resulting in a brighter image.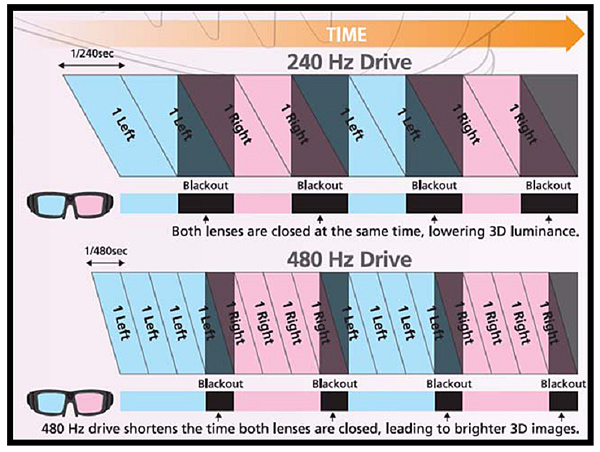 FineFrame™ Interpolation
Film is encoded on DVD and Blu-ray at 24 frames per second. FineFrame deconstructs and reconstructs these sources from a 1080p frame rate output of up to 96Hz, eliminating visible flicker and frame to frame judder. This allows for the free flow of scenes that contain a lot of action.
2D-3D Conversion
Take your favourite movies to the next level with the 2D to 3D converter in the EH-TW8000W. The projector enables you to convert Full HD 2D images into natural looking Full HD 3D images.
Split Screen Feature
Project two images (video or still) side-by-side from two different sources simultaneously. Choose from three layout options. You can swap the images as well as choose the source for audio.

Connectivity Panel