Commercial Label Media
ColorWorks Media
Epson ColorWorks Media is reliable, durable label media guaranteed to work when paired with Epson ColorWorks printers and DURABrite Ultra pigment ink. Print text, barcodes and images with astounding sharpness and detail.
Need guidance about media for your ColorWorks Printer? Contact us.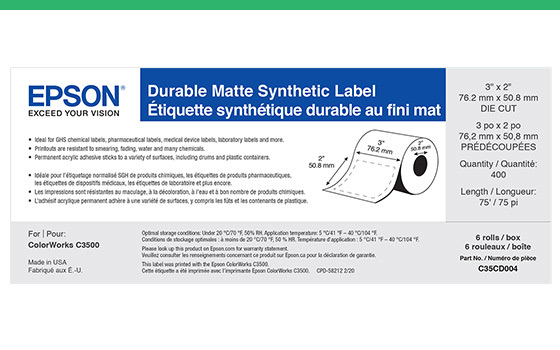 Synthetic
Premium matte label
Smooth, bright white matte surface ensures fast-drying prints that resist scratches, liquid and heat. Photo-quality printing, ideal for consumer product boxes, barcode labels, pharmaceutical labels and more. The Permanent acrylic adhesive is suitable for a variety of surfaces.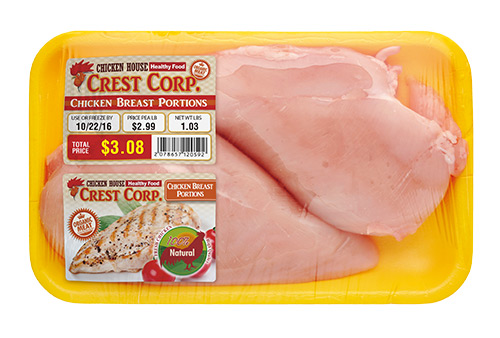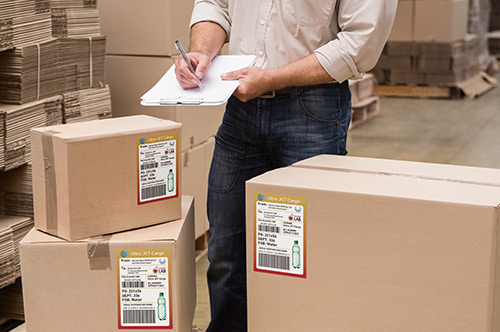 High gloss label
Microporous, absorbent surface for photo-quality printing, perfect for products and packaging. Highly resistant to smudging, fading, heat and liquid damage. The permanent acrylic adhesive is suitable for a variety of surfaces.
Durable matte synthetic label
Ideal for GHS chemical labels, pharmaceutical labels, medical device labels, laboratory labels and more. Printouts are resistant to smearing, fading, water and many chemicals and the permanent acrylic adhesive sticks to a variety of surfaces, including drums and plastic containers.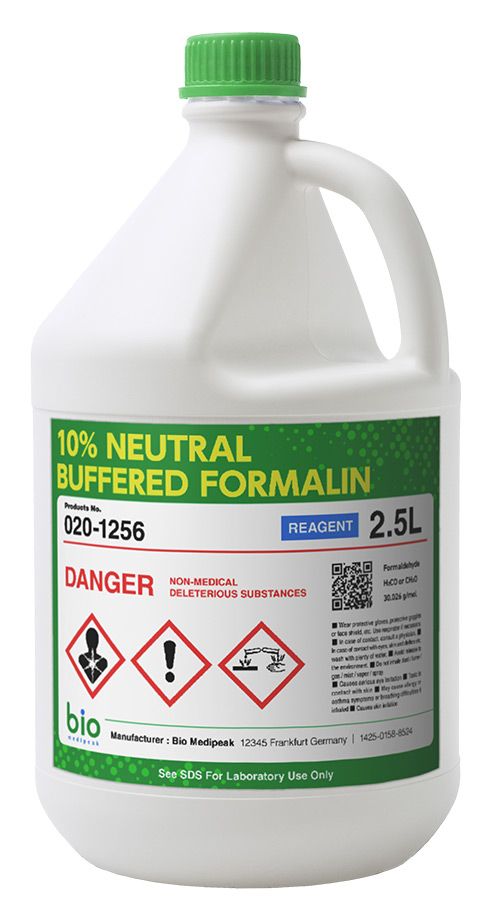 ---
Epson ColorWorks Label Media
When used with ColorWorks printer products Epson New Zealand warrants that the above list of media is wholly compatible and recommended for use in your Epson ColorWorks printer and that it will be free from defects in materials and workmanship for a period of 90 days from the date of purchase (proof of purchase required). The exclusive remedy for media which is deemed to be faulty shall be replacement or refund or the purchase price for the media confirmed to be faulty.
Should your Epson media prove defective during the warranty period, please contact your Epson authorised dealer where you purchased it for assistance. Epson will replace the defective material or provide a refund of the purchase price. When warranty service involves an exchange or replacement of the product, the item replaced becomes Epsonís property. Exchange or replacement products assume the remaining warranty period of the product covered by this express warranty.
This warranty does not cover:

Any colour change or fading of prints.
Any reimbursement of materials or services required for reprinting.
Any damage caused by using improper packaging materials or improper packaging and shipping.
Any damage caused by misuse, abuse (for example damage caused by liquid, excessive dust, harsh environments, or dropping the product), improper installation, improper packing or shipping, improper storage conditions, disasters such as fire, flood, lightning, improper electrical currents or interaction with non-Epson products. Product should be stored at below 20° celsius and 50% relative humidity. Avoid light, high humidity and high temperature.