Epson Edge Print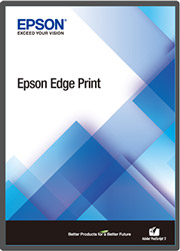 Large Format Printer Options
Edge Print provides a simple and effective tool for production imaging in environments which do not require advanced workflow management. The software was developed by Epson and provides access to the full power inherent in our Large Format Printers. It draws on our advanced LUT tables to ensure precise and predictable colour. It accesses our smallest dot sizing to enable output with ultra-smooth tonal gradation and minimum ink consumption. It uses our Half Tone Modules to enable the widest possible colour gamut on a range of printer models and ink sets.
The software provides all the functionality of a basic to mid-level RIP application without the complexity or cost. It was designed to be quick to learn and easy to use. Unlike a lot of print applications it provides true on-screen visualisation so operators can see what their output will look like including variables such as the input profile, media profile and rendering intent. Image processing can be completed quickly while errors and wastage are minimised.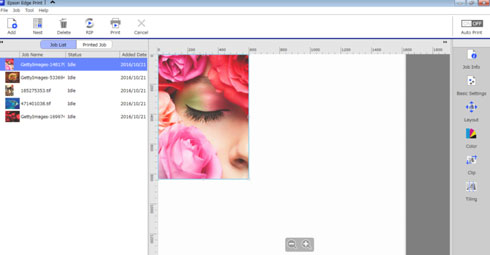 The software works in conjunction with Epson Edge Dashboard to enable printer and fleet management complete with downloadable media and print profile settings. It supports spot colour replacement and incorporates a raft of features not usually found in a product of its class including auto image nesting, step & repeat, tiling, and hot folder operation. It RIPs images quickly and processes visual adjustments even faster. Each copy will drive up to 4 printers and up to 4 copies can be loaded on a single PC. It incorporates a high performance Adobe Postscript engine with on-line registration and license management that supports PC replacement.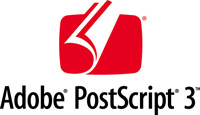 Key Specifications
System requirements
Core2Duo 3.0Ghz, 2GB RAM, 50GB HDD, 1280x1024 display res.
Windows 7, 8 & 10 (64 bit with 4-8GB RAM & 100-200GB HDD recommended). An internet connection will be required for registration, installation and set-up
Input file formats
PS, EPS, PDF, TIFF, JPEG, PNG, CALS-G4 Type 1
Input profiles
Fogra, SWOP, Japan Color, sRGB, Adobe RGB, & Epson Wide
Rendering intent modes
Perceptual, Saturation, Absolute & Relative Colormetric