Epson UltraChrome GS3 MCS Cyan Solvent Ink Cart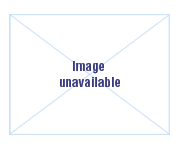 Large Format Ink Cartridges
Epson's UltraChrome GS3 solvent Ink builds on the strengths of UltraChrome GS and GS2 with good image stability, superb colour precision and outstanding media compatibility. The new formulation provides for enhanced image quality with faster drying and reduced production costs. It features an enhanced gamut, enhanced pigment density and a significant improvement in gloss levels.

UltraChrome GS3 ink is nickel-free and features a low odour. SureColor printers can be installed and operated in office environments that have an air-conditioning system with a high air flow. Users should refer to the operator guides included with their printer as well as the individual ink cartridges before handling.

The MCS cartridges hold 700mls and enable production of material under the 3M MCS Program. Customers who wish to take advantage of this program are directed to speak with their local 3M office about media compatibility, certification and workflow requirements.